The brave book stores selling this book
Below I will be adding a list of the book stores that were brave enough to stock my books. If you get a chance stop in and pay these fine book sellers a visit.
Armchair Books
4205 Village Square Whistler BC V0n 1B4
604 932 5557
"Needless to say another fine book store with great taste! Can't wait to stop in and see their store in person."
Armchair books is a family owned and operated full-service bookstore located in the heart of Whistler Village, just steps away from the base of both Whistler and Blackcomb mountains. We offer a full array of fiction and non-fiction, including bestsellers, classics, cookbooks, outdoor guides, Whistler & regional Pictorials, newspapers and magazines.
=============

on Granville Island in Vancouver BC
"A great little book store with obviously great taste located on Granville Island. Not to mention the nicest people run it!"
Blackberry Books is an independent, family-owned bookstore on Granville Island in the heart of beautiful Vancouver, BC. We have been operating in the same location for 29 years. Our little store stocks all types of books, but features fiction, especially Canadian fiction, mysteries, biographies, cookbooks, kids' books, psychology, business, travel, and so much more! We also have a great selection of greeting cards.

=============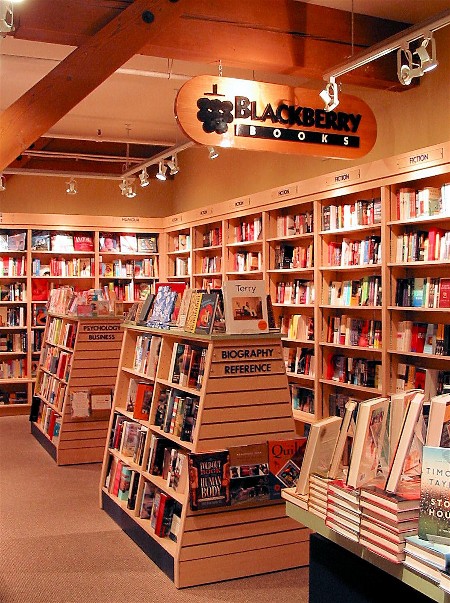 Books & Company
3rd Ave in Prince George BC
250 563 6637
"Another fine book store establishment. Even though I have never been there they also have great taste and a very entertaining website. Check them out. If I ever get up to that neck of the woods I will be checking them out for sure."
=============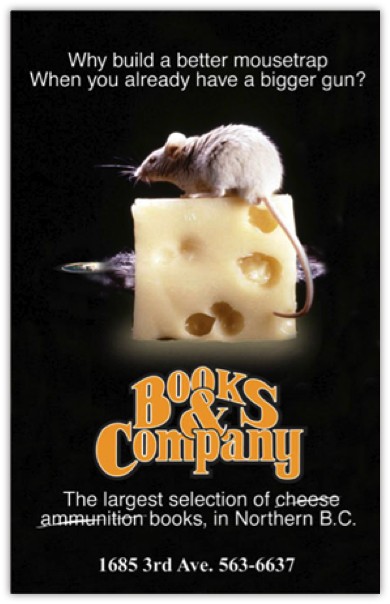 People's Co-op Bookstore
1391 Commercial Drive Vancovuer BC, V5L 3X5
604 253 6442
"If you are on the drive make sure you stop into this place. With obviously such good taste in books you don't want to miss it. Not to mention the great people that run it!"
============
Daves Book Bar
1046 - 7th Avenue Invermere BC, V0A 1K0
250 342 6511
"A fine book store with great taste that has been there for years. It's right across from the Post Office in my hometown of Invermere. If I ever get back to the farm I will be stopping in for sure!"
=============
Kool Country Auto Parts
150 Industrial Rd. 2 Invermere BC
250 342 1700
"Ok not much of a book store but has some great deals on auto parts! Don't tell him I sent you and he will likely give you a better deal!"
=============